Arrindell, Barbara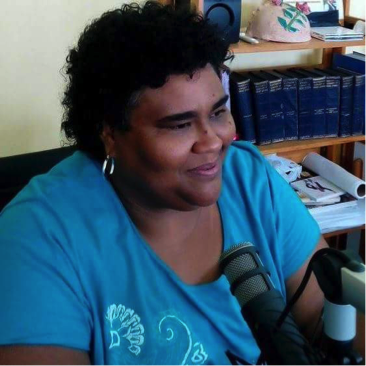 Barbara Arrindell is a graduate of the University of the West Indies and holds an MBA (Human Resource Management). She manages and co-owns The Best of Books Bookshop in Antigua and has coordinated many activities aimed at improving literacy in Antigua & Barbuda and the wider region. She has published a children's colouring book Antigua my Antigua and a three story collection entitled The Legend of Bats Cave and Other Stories. All three stories are categorized as historical Fiction. One of the stories also appears in a Canadian published anthology edited by Dr. Althea Prince "So the Nail head Bend, So the Story End. She has been published in other anthologies and other books.
She has also written and produced two full length plays. The second, Dreams, Faces, Reality, was staged in Antigua, Barbuda and Anguilla. Sections of it were then performed for most of the secondary schools in Antigua and used as an educational tool. The play tells the story of a healthy young man whose life is turned upside down following a routine physical which showed that he was HIV positive.
Barbara taught at the Antigua & Barbuda International Institute of Technology for ten years and now conducts training workshops and private classes.